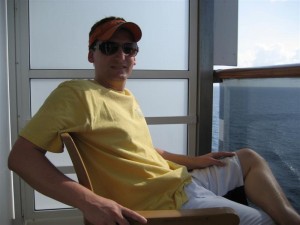 My name is Chad and my love of cruising has led to the creation of cruiselegs.com. Friends and family are always asking my advice on cruises so I have decided to set up a website/blog to offer some of my tips and opinions as well as a few photos of the ships and islands.
As of September 2011 I have been on 15 cruises with 5 different cruise lines. My wife has been along for most of those and now our 6 month old has even had his first cruise. We love to cruise as a family and try to take at least one a year. We also love a good deal so I hope to share some tricks with you guys on how to save money on your cruises along the way.
Feel free to leave comments and add to the discussion when you can. Unfortunately as I was learning the blogging software I seemed to have closed many of the comments on the first few post.
Happy Cruising!