Summer is the most popular time of year to get married so that means many of you are busy searching for honeymoon cruise packages. We thought we would help with our top three honeymoon cruise destinations.
The Mediterranean
The hands down winner of top cruise honeymoon destination has to be the Mediterranean. Whether you are strolling the beaches of southern France, watching the sunset in Greece or throwing a coin in the Trevi Fountain, its romance all around. Choose a 12 day cruise here to really get submerse yourself in the laid back European cultures.
All of the major cruise lines sail here including Disney and in fact many are starting to increase the number of ships in Europe as word spreads how wonderful these trips are.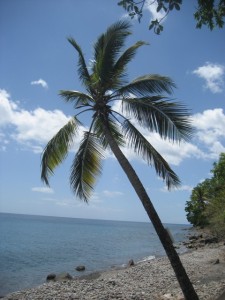 The Caribbean
When the majority of people think about cruising they think about the Caribbean and for good reason. With white sand beaches and crystal clear water the Caribbean offers some of the best cruise destinations around.
Since this your honeymoon, avoid the 3 and 4 day cruises that will be more likely to be filled with party goers and families. Look for itineraries in the Southern Caribbean that stop at more romantic islands like St Johns, St Lucia, Dominica and Aruba. Some of the best cruises to the Southern Caribbean leave out of San Juan, Puerto Rico and many times can be found at much lower rates than those leaving Florida.
Hawaii
There may be no better way to see more of Hawaii in one trip than by cruise. Cruising Hawaii gives you the chance to see multiple islands without having to change hotels or find round trip airfares between the islands. Several cruise lines have long one way trips leaving from the west coast but your best bet is to go with the Norwegian Pride which sails round trip from Honolulu year round. The ship visits Maui, Hilo, Kona and Kauai and you don't have to worry about missing the luau's because the ship stays overnight in both Maui and Kauai. The only down side to the cruise is no casino is offered on board because it is an American flagged ship sailing in American waters.