On our last trip to Curacao we decided to try snorkeling at the Dive Bus based on a few good reviews we had read online. While it wasn't the best snorkeling we have ever done it was still a nice quiet spot to get away from the crowd. To be fair, we came on a day when the water was a bit rough and it kept us from venturing out too far from the sheltered cove. Don't come expecting  a typical Caribbean snorkel spot (that's a good thing) packed with fellow cruise passengers who kick you with their fins. Instead the Dive Bus is really a dive spot with the ability to snorkel as a bonus. There is also a nice little private beach area and a kitchen where you can grab some snacks and a few $2 Polar Beers after you snorkel. Those two things alone almost make it worth the trip. It really was a nice relaxing retreat away from the crowds.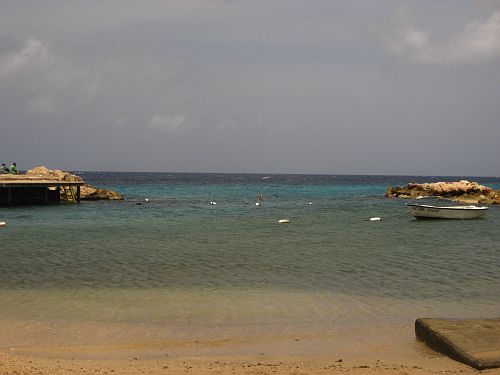 Just past the little cove (seen in the picture above) the water drops off quite a bit and becomes a beautiful dark blue. You can also start to see signs of more fish as you get closer the edge. We were able to get pretty close to the edge of the drop off but didn't really feel comfortable with the waves and current. I know Curacao is typically pretty windy so what we experienced could have been the norm. Before making a final decision whether to try this snorkel spot on your next cruise you may want to send the folks at the Dive Bus an email and see what the typical weather is during your stay in Curacao.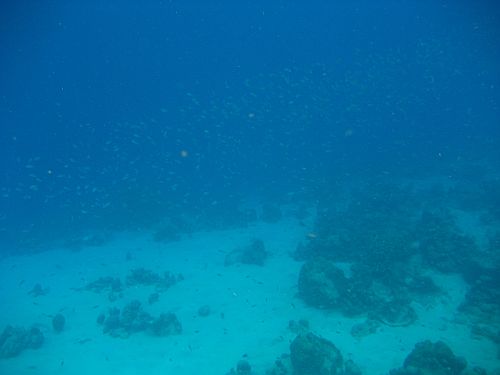 A taxi to the Dive Bus runs about $25 each way and snorkel gear rental will cost you between $10 and $20 depending on what equipment you bring with you. We always bring and always recommend you bring your own mask and snorkel at least. Besides being cleaner, they take up little room in your luggage and the gear practically pays for itself after one excursion.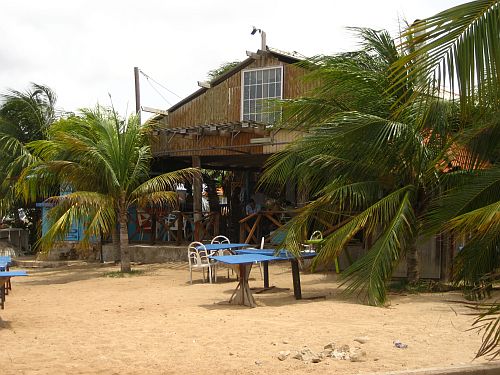 The Port of Willemstad in Curacao is a beautiful port so be sure to leave some time to walk around town before your ship is due to leave. We did the Dive Bus first thing in the morning for a couple of hours and that left us plenty of time to enjoy walking around town…plus a few more of those $2 beers.